02
iinfinitty Productions & Smart Solutions
iinfinitty media and technologies is Singapore based deep tech global start-up.
iinfinitty is focused on providing parents with much needed solutions for their kids on screen/online time problems.
iinfinitty is developing 3D Animated, AR, VR & MR  entertainment & infotainment contents for Kids, Youth and adults. With the aim to bring back goodness into the society. Our contents will be built and equipped with skills based learning for kids such as team work, problem solving, respecting elders, helping and giving back to the society, ethical development etc.
iinfinitty is also building an Artificial intelligence powered app/software to manage/monitor kids online activities.
Our solutions will help parents in their kid's personality development as well as help kids to become responsible human beings in future. Because for us Humanity comes first before anything.
iinfinitty media and technologies Pte LTD, is a Singapore based deep tech global start-up focused on delivering Artificial intelligence powered new media technologies solutions to the global Customers.
We take on projects from the ideation stage to the final delivery, with our teams' combine more than 100 years of deep industry experience & network. We create concepts that last longer, and we make sure our concepts are unique enough to make you and your product stands out in the crowd, since we know very well how to use new technologies in the right direction to make your presence in the league.
With our end-to-end solutions strategy, we are providing our customers one stop solution for all their Marketing/advertising needs by using New Media Technologies like Augmented reality, Virtual Reality & Mixed Reality smartly.
Our USP is to be champion in marrying Artificial intelligence with AR, VR & MR contents & their effortless integration with the High definition hardware.
After hoping on with us in your advertising journey we want you to sit back, relax and experience our smart solution development and delivery process without having any difficulties. We will handle/mange things on your behalf right from the ideation/concept development to contents development, hardware integration, logistics, deployment, step, after setup support on every setup during your campaign/event/conference/expo.
With our global distribution network, We can help you to reach anywhere around the world, Market and sale your digital products such as:
Games
Apps
AR,VR,MR Contents
Animated contents
And many more
We're within your reach globally.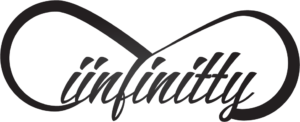 05
IP
Animated Kids Series
Scripts under-development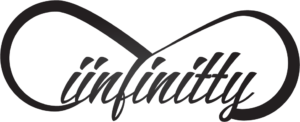 23
Client Served
Globally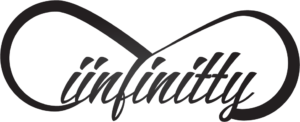 2
Animated Kids Series
Currently Streaming and Pre-Production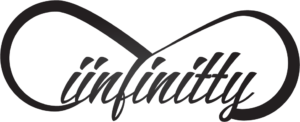 32
Projects Completed
Globally
Helping parents to solve and manage their kids on screen time problems by using Artificial Intelligence, 3D Animation, Augmented Reality, Virtual Reality & Mixed Reality
We are idea-driven, working with a strong focus on design and user experience. Our projects should engage your audience, we want to create wonderful digital things that people love to be part of and use.
Our goals at iinfinitty are too high, even we are competing with ourselves every day to be more better and competent in order to provide you the best. iinfinitty is embarking on a journey to spread goodness in the society through our uniquely designed and developed contents by using new media technologies and Artificial intelligence. We're breaking the norms and bringing solutions that are much needed. We're a one stop solution for your kids all the entertainment and educational requirements and your parental needs.
Mehdi Rizvi
Co-Founder & Company Director/ Group CFO (Chief Financial Officer), Singapore & Global
We all strongly believe Technology is a future, to ensure the future is safe and bright. We're using technology in a right direction to build foundations of the future on the principals of kindness & goodness. Our aim at iinfinitty is to use the new media technologies rightly combined with Artificial intelligence in a way where they become an integral part of our next generation's life and help them to craft the tomorrow.
Iqbal Haider
Co- Founder & Group CEO
With the new ideas and concepts we are developing at iinfinitty, I believe we will set a new trend and take the Industry standards to a new level and contribute a superior dimension of goodness to the global society.
ALI
Chief Knowledge Officer